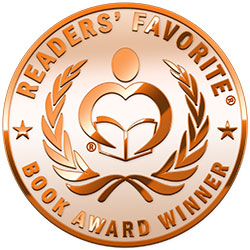 Reviewed by Romuald Dzemo for Readers' Favorite
Strain of Resistance is the first audio book in the Bixby series, an unusual tale of resistance and courage after an earth-altering tragedy. The book is written by Michelle Bryan and narrated by Marnye Young. First off, I would like to comment on the narrative — the voice is clear and arresting, coming across as neutral, and the intonation allows the reader to note a comma here, an exclamation mark there, and a pause in the narrative. I couldn't stop listening to this gripping apocalyptic story as I drove around. That said, let me move on to some of the more interesting elements of the story.

The reader is plunged into a world that is waking up from tragedy — or is it? The narrator is Bixby, a girl who claims that the world ended when she was twelve, and now she's lost her home, her family, and the man she loved with it. It's been eight years since the seemingly harmless mist covered the earth and transformed it into a hellhole. The alien parasite that mutated most of the population into bloodsucking freaks is becoming smarter, evolving, and finding new forms of resistance. Follow the gritty tale of Bixby and a few survivors as they hunt and fight against the infected. Bixby is a character that readers will learn quickly to stick with, someone whose childhood hasn't been filled with great memories, but she is someone who has learned to face reality as it is.

The story is well-paced and readers quickly become hooked on the narrative voice, wanting to know where the adventure will lead them and what will happen next. Strain of Resistance is a compelling narrative with characters that are memorable. Michelle Bryan's work is original and I loved the fact that the apocalypse doesn't happen in a brusque and brutal manner, as is the case with most books in this genre. I also enjoyed the pacing and the first person narrative, which is absorbing and which allows the listener to hear, see, and feel what the protagonist experiences.