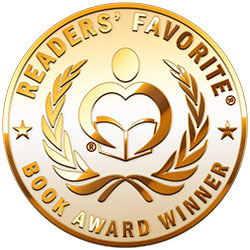 Reviewed by Anne Boling for Readers' Favorite
When I pick up a novel by Stefan Vucak, I know I am in for a thrilling ride. His books seem to have a life of their own. They take readers by the hand and lead them through a landscape of political upheaval, intrigue and scandal. I have enjoyed his previous book, Cry of Eagles. Strike For Honor certainly did not disappoint me. The tale begins with a meeting between Sung Kang-dae, the dictator of the Democratic People's Republic of Korea, and Larry Tanner, US Secretary of State. On the table were several important issues, including North Korea actively selling weapons to Iran. Once the dictator left the room, Tanner discovered the plot to depose the Supreme Leader. Could the CIA be behind the plot? Was the President keeping secrets from Tanner? What were the long-term repercussions? These questions and more were plaguing Tanner as he headed back home.

Vucak takes readers inside cabinet meetings, almost convincing me he has firsthand knowledge of what goes on in one. Strike For Honor has several plot threads which Stefan successfully weaves together. He has created realistic situations, lifelike characters and convincing dialogue that place readers in the midst of what could be a disastrous political situation. Lives are at stake and political alliances are in jeopardy. If Stefan Vucak's previous books set a high bar of excellence, Strike For Honor has surpassed that bar.