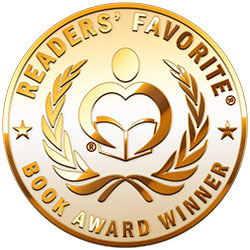 Reviewed by Pikasho Deka for Readers' Favorite
In the summer of 2018, Josh Wood decided to part ways with his old Ford van and put an ad on Craigslist, leading to an overwhelming response from people that inspired him to recount anecdotes about his own family and life through his book Struggle Bus. After a teenager moved into their home, Josh's family eventually became a group of 11, and with such a large family, things can get quite chaotic. Some of these stories have Josh and his family finding themselves in extraordinary situations, such as preaching at a congregation full of topless women in a village in Kenya, attending defensive driving classes, joining a yoga program with disastrous results, completing a marathon taking double the expected time, learning to put his trust in professionals rather than relying on the wisdom of Google or YouTube, and much more.

Join Josh Wood and his family on a wild rollercoaster of a ride where you will learn to navigate through the challenges and absurdities of life with a smile on your face. Struggle Bus is a true adventure story where you follow a family as they ride through the ups and downs of life with faith, fun, and a bellyful of laughs. Wood's engaging writing style pulls you in and holds your attention as you immerse yourself in the quirky anecdotes of his family life. The Wood family adventures teach you that life is about finding joy amid mistakes and changes and that it's okay to be sometimes not okay. So if you're looking for a light-hearted adventure tale, this is it.