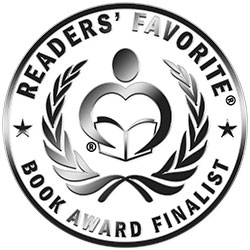 Reviewed by Vincent Dublado for Readers' Favorite
Business author Paul L. Gunn Jr. looks at empathy as an important factor in business in his book, Succeed the Right Way: What Every Compassionate Business Person Must Know. This author has an ardent desire for you to see a pathway to success or change the way you handle business leadership. At the same time, it also addresses young or budding entrepreneurs to include the value of empathy in their business practices. As the recent pandemic has changed the way we do business, the book argues that connection becomes very critical more than ever. A mindset of caring while seeking success with empathy at the helm is at the forefront of this humble 199-page business book. It gives a solid rationale on the success of relationship-focused practices and how this helps to expand capacity and potential.

Empathy in business is an urgent clarion call. In an age where we are placed in isolation, it becomes incumbent upon businesses to harness creativity to better reach out to customers. Empathy is also the most important attribute of a leader to sustain their position of having people to lead. Of course, for most people, it doesn't come easily, and that's where this book comes in handy. Paul L. Gunn Jr. helps you to rewire your perception of this virtue. Contrary to some popular beliefs, empathy is not for the weak; it is simply an undervalued skill that Gunn Jr. wants you to tap into to better maximize your grasp of leadership. A definitive source on the use of empathy in business, Succeed the Right Way serves as an excellent reference guide to anyone who has experienced setbacks in business and management.