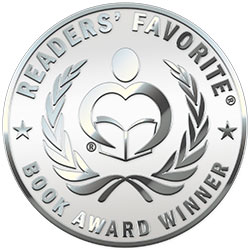 Reviewed by K.J. Simmill for Readers' Favorite
In Sucker, a supernatural fiction by Mark Lingane, Van H. Abraham is plunged into a world with a supernatural twist. As soon as he set eyes on the beautiful Mina, his fate was sealed. She requests his services, her man has run off with a skinny blonde thing, and taken all her money to boot. Never one to relinquish a free drink, he agrees to hear her story, but in the end refuses. He needs to make the rent, but there are easier ways than a missing person case. Fate, however, had a different idea, and the very next day he awakes to find a corpse on his doorstep, a skinny blonde thing. He and the police have never been on the best of terms, in fact it seems they will make up any excuse to see him behind bars, so the appearance of the body gives them just the excuse for a night in the slammer. And what a terrifying, earth changing night it turned out to be. The hidden world of vampires and demons is revealed, but they don't want to stay hidden, not any more. Now they are moving to force a change, and it seems it is up to Van to stand in their way.

For the first few chapters of Sucker, I could almost hear the Dick Tracy style voice-over. It brought a familiar touch to a fascinating genre and filled me with nostalgia for those old novels and series. There is certainly no shortage of things to catch one's attention as the initial missing person mission soon becomes a quest for things forgotten in history, and reveals the true nature of the world and its real terrors. The plot is an amalgamation of horror and humour. Whilst the plot is entertaining and the characters are unique with great dialogue, I would have preferred more in the way of character development. The plot itself is unique and puts a new spin on the over saturated vampire and paranormal market. Mark Lingane presents an imaginative tale with some very interesting and unexpected twists. Given the contents, I would recommend it to urban/paranormal adventure fans.