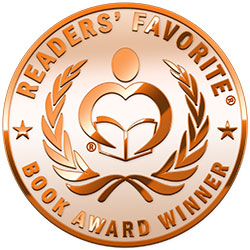 Reviewed by Anne-Marie Reynolds for Readers' Favorite
Summer's Winter by Robin Johns Grant is a story of love, deceit and obsession. At ten years old, Jeanine, the daughter of a preacher, fell in love with film star Jamie Newkirk. Now, twenty-one-year-old Jeanine is in for a shock when Jamie falls at her feet. Jamie is in hiding after being accused of murdering a girlfriend. He also found his mother in the same house, apparently a suicide case two years earlier. While Jamie and Jeanine work together, she is wary of all the darkness that seems to surround Jamie, with so many strange characters in his life and in the movies he stars in. It's clear that Jamie has a secret and he has already been found guilty by both the media and the public. Jeanine believes in his innocence though, and wants to do all she can to prove it. Can she come through this unscathed? Will she still have her life and her dreams intact?

Summer's Winter by Robin Johns Grant is an intense story. There is so much going on – current deaths, past deaths, controlling relatives - that in many novels it would be difficult to keep up. However, Robin has done an amazing job of twisting everything together in a neat and coherent way so that any reader can keep up with the story. Another one of those books that I couldn't put down until I'd finished it and I'm glad I read it. Amazing story, well written and with excellent characters. You can almost see them on the big screen because this book would make a great movie.