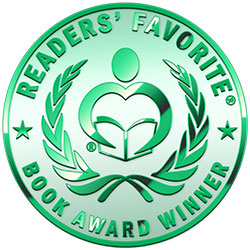 Reviewed by Pikasho Deka for Readers' Favorite
Sweet Dreams Boutique is a crime mystery thriller by Joyce F. Sims. LaShaun Delaney has worked hard to be where she is. On top of being the first lady to Bishop Langston Delaney of Atlanta-based mega-ministry Delaney Ministries International, LaShaun is also the proprietor of a high-end lingerie boutique. However, LaShaun has a deep secret that she hides from her husband and the general public. But when the murder of a deacon of their church threatens to spill her secrets, LaShaun finds herself trapped between a rock and a hard place. With an innocent young woman named Karisma charged by the authorities, will LaShaun let go of her pride and help Karisma? How much is she willing to sacrifice to do the right thing?

Author Joyce F. Sims weaves a captivating tale soaked in mystery, betrayal, and secrets. Sweet Dreams Boutique is a stellar start to the LaShaun Delaney Series. Moving at a brisk pace, the plot takes unexpected twists and turns to keep the reader glued to the pages. Almost all the main characters have backstories that make them feel well-developed, adding layers to their personas and making their motives and actions understandable. LaShaun is a complex protagonist who faces a difficult dilemma trying to navigate two different worlds between which she finds herself stuck. Her interactions with other characters add plenty of drama and intrigue to the narrative. If you love fast-paced crime thrillers, you won't go wrong with Sweet Dreams Boutique.