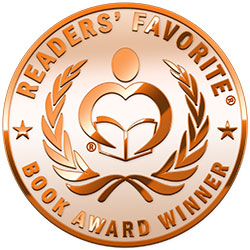 Reviewed by Lucinda E Clarke for Readers' Favorite
The moment I saw the author's name I knew this was a book that I just had to download, read, and review. I admit to being a big fan, plus the description for Tainted Wine by Linda Watkins was irresistible. A Californian vineyard producing internationally acclaimed wine, a body found at night, and the suspect's prints on the corkscrew that ended the life of Hernandez. The law firm engaged by the family to defend the young woman who stands to inherit instructs Steve Daniels, a fledging lawyer, to investigate the background and gather evidence to help them win the case. But what if Daniels' discovery condemns the accused? What if she has left a trail of deaths behind her to date, not one of which was seen as anything other than a series of accidents? Everything Daniels discovers looks bad for the firm's client, and then there is a twist that turns the case on its head. Daniels has no way out.

It is really difficult to review Tainted Wine by Linda Watkins without spoilers. I found myself turning the pages as fast as possible as the young lawyer's discoveries came thick and fast. I could see no way out for him. If he told the truth his career would be in ruins, but if he told the truth, it could ruin his life. I cared about Steven Daniels, the sign of an excellent writer that his character leaped off the page. I was cheering him on, especially when I couldn't see how he could possibly extricate himself from the cruel web of lies that enveloped him. A great read. I shall be telling all my friends to buy this book as I know they will enjoy it as much as I did.