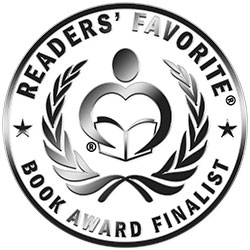 Reviewed by Joy Hannabass for Readers' Favorite
Author Ronald Gifford grew up in a time when things were much quieter and at a much slower pace. No internet, cell phones, and TVs; and Boom-boxes were not around. A time when it definitely didn't take as much money as it does today because living was just cheaper in the 1920s and 1930s. And can you imagine 10 cents a week for allowance? It would take forever just to save up for a Dr. Pepper and a snack! In Take Time for a Stroll, Mr. Gifford brings back many of these memories through poetry.

These are the days during which my parents were born, and my grandparents were young couples with small children. Hearing them talk about their early years is one reason I wanted to read this book of poems. Take Time for a Stroll brings back a lot of those stories told by my family members. Each poem takes readers back to a different memory, and I really enjoyed reading them all. One of my favorites is the poem titled "Take Time for a Stroll," and here are a few of the beginning lines of the poem. You need to read the book for the entire poem, along with so many other wonderful poems!
In simpler times there were simpler ways
Quieter nights, more carefree days
Music was played on the stand in the park
Children chased fireflies on the grass, after dark

Have we time to notice? Watch clouds as they go
Waves lapping the shore, footsteps crunching in snow
Watch squirrels at play, the moonlight on a calm sea
Breathe in some fresh air, nap under a tree.

And this is only a very small touch of what is in this wonderful book of poetry. If you enjoy reading poems, and especially enjoy a nice relaxing book that will sure calm you, you will really enjoy Take Time for a Stroll. This is a book you will find yourself reading over and over again. And one thing I love about poems is that you can read one or many, whatever you have time for.