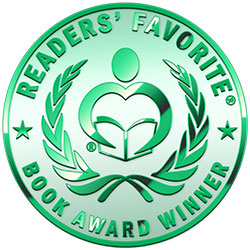 Reviewed by K.C. Finn for Readers' Favorite
Tales From The Beach House is a work of dramatic fiction in the personal drama genre and was penned by author James Aylott. Written for adults due to the inclusion of some explicit language and scenes of a sexual nature, this work focuses on the titular Beach House, a motel in South Florida in the modern-day, and its many residents. Each of the obscure and quirky people who now reside in the motel takes on a chapter of the tale, developing a series of short stories that also culminate in a social and cultural viewpoint of contemporary South Florida in general. What results is a fascinating journey of character study and an eventual coming together of people to face the threat of losing their home.

Author James Aylott accomplishes a great deal with this excellent work of drama, including a full range of human experiences and emotions through his bizarre and lively cast of characters. Although the residents of the motel seem larger than life, initially characterized by entertaining descriptions and dialogue, we explore their humanity as their stories and motivations unfold. What results is a really insightful exploration of what makes people tick, and the similarities that we all share despite our exterior differences and life choices. The stylistic choices in the narrative feel like a reporter digging into the scene, which gives the novel a truly unique voice too. Overall, Tales From The Beach House is a recommended read for fans of the likes of short story masters like Raymond Carver. A high-quality novel.