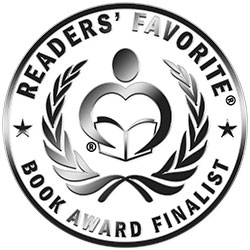 Reviewed by Michelle Stanley for Readers' Favorite
Tales of Mr. Snuggywhiskers: The Winter Tales is Volume 2 in the children's fantasy series by C.F. Crawford. It's Christmas Eve and Hallie and Cory climb the magic tree where Mr. Snuggywhiskers and his family reside. They see how the family celebrates Mouse Christmas and distribute their presents and food, but are surprised when Mr. Snuggywhiskers gives them each a special pendant. These were given to him by Santa Claus with specific instructions. Their curiosity deepens after finding out about the unique friendship he shares with their grandmother. Hallie and Cory have many puzzling questions to ask this remarkable mouse who has many treasured tales to tell of his travels to other countries. However, the girls are often distracted by the numerous exciting activities planned by the Snuggywhiskers family, Squirrel, and other animal friends.

Tales of Mr. Snuggywhiskers is an adorable collection of short stories that will delight young readers. These are the fun adventures of two young girls who anxiously look forward to exploring the magic tree occupied by animals with human-like qualities. It's the second book in The Winter Tales series by C.F. Crawford I have read, and I am also curious to know the connection between Mr. Snuggywhiskers and Grandma. The friendship is not fully explained in both volumes, since the author prefers to increase the suspense with information in each volume she writes. Her characters are cute, smart and entertaining. The cover illustration is attractive and I recommend Tales of Mr. Snuggywhiskers: The Winter Tales, Volume 2 by C.F. Crawford for children.