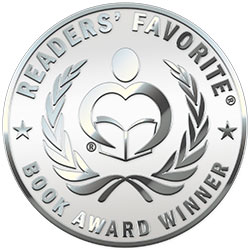 Reviewed by Peggy Jo Wipf for Readers' Favorite
Allie Cresswell takes you on a journey through just one of the many lives that inhabited the distinguished house called Tall Chimneys. Built in the 1600s, this Jacobean house represented a time of landlords and proper families that ruled an area. Tall Chimneys: A British Family Saga Spanning 100 Years centers around the seventh and last child, Evelyn. Even at a young age she is left to fend for herself until the gatekeeper and his wife take her under their wing. At the age of six, and with both parents dead, she is sent to live with her oldest sister until she finishes her schooling at the age of seventeen. She arrives back at Tall Chimneys to discover the tenant manager has made himself quite at home, ready to acquire her as his own. Even after his death, Sylvester Ratton is a threat to her well-being. After her great-nephew reads from her journal and visits Tall Chimneys, it is as if the mantle has been passed to the next generation. This house has a way of haunting a person, and refuses to let go.

I found Tall Chimneys: A British Family Saga Spanning 100 Years very descriptive and enchanting. Allie Cresswell makes you feel the thick fog that engulfs the moors; you hear the crows inside the last standing chimney; the cold and despair creeps inside your bones, just as Evelyn experienced it. I felt this novel was honest about a time when single women had few choices, especially women with little training and no practical skills. Allie Cresswell captured the story of love and the profound discovery that a woman can love more than one man. I found this a beautiful story of the strength of a woman who has faced many hardships, some of her own making, and still she found peace, though shackled to a house that will not let her go.