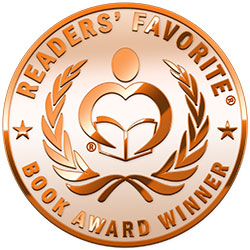 Reviewed by Anne-Marie Reynolds for Readers' Favorite
Tea, Anyone? by S. R. Mallery is Book One in the Brooke & Abby Cozy Mystery Series. Brooke is a non-sworn police officer, helping with research in crimes and other areas. Abby is her next-door neighbor, claiming to be a psychic. Brooke doesn't believe her but, agreeing to give her a chance at the request of her roomie, Henry, lets her get involved in the research on the latest murder. And Junie, Brooke's cat, seems to like her anyway. It soon becomes clear that Abby really does have a talent and she's about to prove that her help can solve the spate of murders in the town. How? With a little time travel back to 1773, the time of the Boston Tea Party. Between that and Brooke trying hard not to fall for Tony, her best friend's new police partner, she's got her hands full. But how can time travel possibly help solve a current-time murder case? Only one way to find out!

Tea, Anyone? by S. R. Mallery is one of those books that you just fall into and stay there until it's finished. Brooke is the kind of woman you can easily bond with, a get-go person who's like a dog with a bone – she's not backing down, no matter what. This is action all the way; a story that will draw you in from page one and will hold you there until you have finished. The plot is clever, unique, and is told in a believable way. All the characters are wonderful, well-developed, and a really eclectic mix too. At first, you will wonder how going back in time can help solve a murder mystery but it all comes together very neatly. This story moves at a fast pace and is full of wit and humor. Each character has their own story to tell, even Junebug, the beloved housecat. An intriguing story, this is guaranteed to hold your attention late into the night.