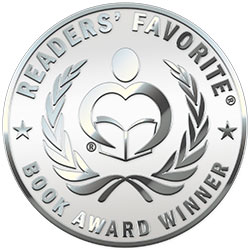 Reviewed by Emma Megan for Readers' Favorite
Tears and Tulle by Gina Bell is a beautiful children's picture book that tells the story of a girl who was born wearing a skirt made of tulle. The skirt was as colorful as the rainbow and only the girl could see it. The skirt makes her so happy as it connects the girl to her magic, color, and dreams. Yet, as the girl grows, so does the skirt, and unfortunately, life suddenly became hard and chaotic. In life's darkest moments, the girl needs to remember that the skirt is there for her and that it has the power to make her strong enough to deal with all the uncomfortable situations coming her way. She just needs to fluff her skirt and the power within her will activate.

With adorable illustrations and a powerful message, Tears and Tulle by Gina Bell reminds readers that young girls and grown-up women alike must remember to connect with their magic, joy, and color. This is a gorgeously written story of empowerment that touches your heart and makes you celebrate your inner sparkle. It contains an encouraging tale about a rainbow tulle skirt that comforts and empowers a girl, and also reminds her of the magic and color that exist in her. This wonderful message is uplifting, and an inspiration for women of all ages around the world. It teaches them to embrace their perfectly imperfect lives. It's a great reminder of one's value and a delightful read that I will gift to my nieces and all moms to be that I know.