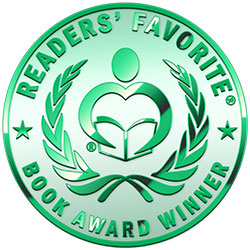 Reviewed by Joel R. Dennstedt for Readers' Favorite
Memoirs rarely have the ability to make you root for an author and his friends as vigorously and vehemently as the succinctly and appropriately titled Tenacity by Ron Coury. If the reader were to share the author's military background, instrumental (as attested to by Mr. Coury) in establishing his fundamental integrity and character while still a young man, he would probably just shout "Oorah!" in a declaratory final judgment of this book's intensely satisfying outcome. We are talking here about good and bad at work in old Las Vegas, the one emerging from the decadence of its rather depraved history, where political corruption and cronyism still lingered and survived, deeply threatening the conscientious efforts of those inclined to honesty and ethics, and where one character trait alone served best to deal effectively with all such potentially lethal aggravations.

Tenacity is the trait, and Ron Coury possesses it in spades. That is what makes his retelling of the Vegas story – rich in its long and infamous tradition of greedy bad guys doing wrong – worthy of a Jimmy Stewart movie where the bad guys pick precisely the wrong man (and his friends) to threaten and harass. Mr. Coury tells his real-life tale with intensely credible authority, leaving no doubt about his own immersion in a time and place where Opportunity ruled (literally), and where some good guys, needing only big white hats to make the picture perfect, ultimately prevailed. A western story for a western town. Tenacity may be categorized as a memoir, but it reads like bad-guy fiction, or like the antidote to Down and Out in Las Vegas. Perhaps Coury could have called his book Up and In in Las Vegas. But Tenacity says it so much better.