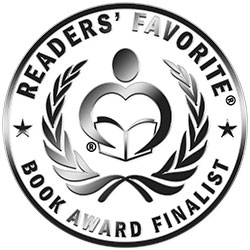 Reviewed by Mamta Madhavan for Readers' Favorite
Tenebrae: A Memoir of Love and Death by Dan Flanigan is a collection of emotional poems that speaks about the death of his wife, and brings together beauty and suffering in a creative and aesthetic way. Written in free verse and as prose poems, they capture the feelings, emotions, and thoughts of the poet brilliantly and leave readers feeling poignant and mournful. The title 'Tenebrae' depicts the poet's melancholic mood and the twists and turns of his life. It is a collection that will hit readers hard and leave them teary-eyed as they read about life and death. This well-worded collection speaks about other areas of the poet's life, revealing his perception of life and humanity.

The poems are reminiscent of the poet's anguish and he captures the time between living and dying. The poem 72nd & Amsterdam evokes feelings of nostalgia as the poet speaks about his wife's illness and his fear and despair. Briar Rose is heartrending and the poet describes the last day of his wife's life through a prose poem. Every poem in the collection speaks about the poet's pain and it is indeed amazing how he chose to put his pain and anguish into words as they not only speak about life and death but also about other issues of loss, growth, change, and more. There are poems that deal with family, history, the poet's Irish background, and the confessional tone in the poems adds to the personal tone and reveals the poet's deeper emotions and intense thoughts.