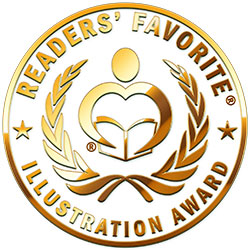 Reviewed by Katelyn Hensel for Readers' Favorite
When facing the diagnosis of terminal cancer, there are often silent partners. Obviously the family member diagnosed has tremendous thoughts and feelings to process. But sometimes the spouses, children, parents, and other family members are pushed aside in deference to caring for and acknowledging the cancer patient. Terminal by Sandra Gunn does an excellent job of exploring both the patient's and their families' post-diagnosis to really experience the full scope of emotions and almost visceral reactions these people experienced when faced with the terrifying words, "You have cancer. It's terminal."

I was repeatedly impressed with how well written the individual stories, thought-pieces, and general discussions were. Although written by many different members of Leslie's Week Stage 4 Breast Cancer Book Collaborators Club, the writing was smooth, well polished, and so clearly conveyed the emotions of these women that I found my breath catching in my chest mid-story more than once. The voices, bound together in this tome, were a real symphony of sadness, resolve, hope, and love. Additionally, there was a lot of educational content in the book, helping me understand that the words "cancer patient" lack the warm, people-first language that individuals with other diseases are allowed. I have to agree with Lauren Huffmaster, one of the authors, that in October so many corporate marketing ploys try to capitalize on breast cancer awareness and bathe everything in pink comes across as cloying and insincere. There were also excellent footnotes explaining some of the more jargon-specific phrases, which I very much appreciated.

I can really see how much comfort Terminal might be to someone who was recently diagnosed with metastatic breast cancer. There's something so very human in experiencing the shock, despair, and tentative resolve and acceptance in these women's, children's, and families' thought processes after such devastating news. These authors, strong in themselves and in their fate, should be commended. It was a lovely book and should be a go-to when facing a terminal diagnosis. As just a reader, I was able to find similarities and comparisons between many of the stories that I think would be easy for cancer partners to relate to.