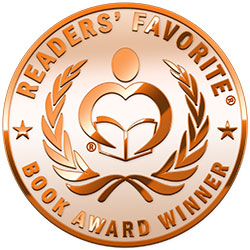 Reviewed by K T Bowes for Readers' Favorite
There are a lot of favorite quotes in The 5 Core Conversations for Couples by Julie and David Bulitt and I marked a fair few. I love this one: 'The concept of making a connection is soaked into our relationship blanket. The word itself is thrown and tossed around—and not just on TV—without much thought about what it means to make a connection, and what it really represents in terms of developing and maintaining a relationship.' It represents just one of the genuine nuggets of wisdom hidden in this helpful toolbox for couples.

There were lots of sections in the book which struck home for me in my marriage of almost three decades. David and Julie Bulitt do an insightful job of highlighting the trigger points in most relationships and walk through each with painful honesty. They share personal stories and situations which cut very near the bone and I'm not sure I could be so brave. Coming from the perspective of an experienced family therapist and a divorce lawyer, the Bulitts have the market sewn up and yet their advice is strangely familiar. There are so many 'aha' moments hidden in the pages of this book, which will quickly become a handbook or instruction manual for living as half of a successful couple.

'"It didn't take a heart-to-heart chitchat to know how you were feeling. I knew that when I saw my putter bouncing into the neighbor's yard," David points out.' There were so many points in this book which found me laughing out loud. The situations are so raw and real that it will appeal to anyone looking for self-improvement. It's the kind of workbook that can be read individually or as a couple and targeted questions at the end of each section force the reader to think about making the necessary changes. The 5 Core Conversations for Couples by Julie and David Bulitt is written as a conversation between a man and wife team and is hugely effective in providing a safe place to learn and grow.