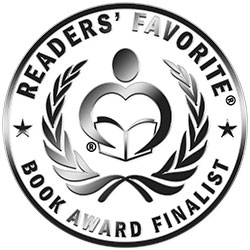 Reviewed by Lex Allen for Readers' Favorite
Dr. Don Ellis is a brilliant quantum physics scientist and widower. After losing his wife and child in the South Tower, he spends the next ten years building a time machine. His intent is apparent — to change the course of history and reanimate his family. That alone would be a fascinating story. Greg Enslen, however, takes that tale to an entirely new level in his Sci-Fi/Fantasy/Alternative History novel, The 9/11 Machine.

Although I was unable to connect with any of the primary characters, particularly Dr. Ellis, I was amazed and pleasantly surprised at the inventive characterizations of many well-known, actual personages. People such as G.W. Bush, Cheney, Gore, Clinton, et al. I realize, too, that not everyone will share my discomfort with Dr. Ellis. It's the story that really counts, anyway, and this one is a winner. I'm certain that a great deal of research went into this tale. I was beguiled by the manner in which Enslen introduced and treated the attempts to alter each of the several timelines. Future readers will certainly appreciate Enslen's deft hand in avoiding several of the emotional 'hotspots' connected to this historical tragedy. I'm talking about his avoidance of any of the several conspiracy theories and, at least in the case of Iraq, the fact that they didn't actually have WMDs. After all, this is a tale of alternative history, of time machines, and the effects — often disastrous — that changing a timeline can induce.

All critiques, every why-not-this or that, what-about-these questions, and prompts, are left in the dust of this fascinating and highly entertaining story. The 9/11 Machine is a great read for all fans of any of the genres I mentioned at the beginning of this review. I, for one, will be reading more of Greg Enslen's work.