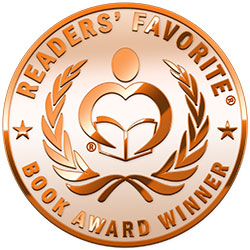 Reviewed by Jamie Michele for Readers' Favorite
The Accidental Oligarch: A Ukrainian Saga by David Hoffman is a suspense novel revolving around a twenty-eight-year-old male protagonist named Yuri Yavlinsky, a Kyiv Zoo employee who, within moments of being first on the chopping block of the now underfunded zoo, is summoned to the Ukrainian tax court. He's broke, his great-grandmother is infirm, his sister has resorted to taboo money-making, and his stepfather is a violent brute. Meanwhile, an opioid kingpin is living off the fat trimmed from a government his money influences, which has the unfortunate side effect of starving out the other 99%. People like Yuri. But Yuri is about to have his day in court and our new proverbial David kicks off a high-stakes undercover war against an entire political system built by the richest and most powerful Goliaths.

There's so much to love about The Accidental Oligarch that it's hard to know where to start. It's undeniable kismet that David Hoffman's fast-paced underdog thriller landed in my lap the day after video footage was released incriminating a real person named in this fictional book. Somewhere out there Oscar Wilde is clapping enthusiastically. Yuri is a likable character in a hierarchy of unlikeable people. We get to know both good and bad intimately with Hoffman swapping points of view between characters and allowing us into rooms we have no business being in. The writing is tidy and the tension is thick, but the best part is how Hoffman structures the uprising of everyday people against a backdrop of escalating conflict with a hostile Russia, on a worldwide stage, culminating with the invasion of Crimea. Spectacular. Truly.