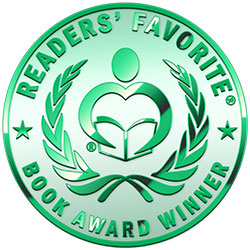 Reviewed by K.C. Finn for Readers' Favorite
The Advent of Dreamtech: A Post-Apocalyptic First Contact Epic is a work of fiction in the science fiction subgenre, and was penned by author Isaac Petrov. Written as the opening novel to the Dreamworms series, the work is best suited to the adult reading audience but is moderate in its content and contains only a few explicit words. In a novel that deals with many different concepts, we see the titular Dreamtech being used for the central characters (and indeed the reader) to glimpse a world on the point of total collapse. In a time when the hyper-religious rule in a supposed utopia that is, in fact, only a step away from extinction, the stakes are high for the future of humanity: one woman and the alien she meets may hold the key to life – or death.

Isaac Petrov promises no-bull science fiction, which is exactly what we see delivered in The Advent of Dreamtech. Petrov has crafted a straight-talking story with a fast-paced plot that introduces readers to a bevy of interesting concepts and new storytelling devices that turn the idea of seeing dreams into a post-apocalyptic nightmare. I particularly enjoyed the dark psychology and emotional exploration of the Alien Master section of the story, which was totally fascinating and wove itself back into the main ideas of the plot in such interesting ways. Overall, I would recommend The Advent of Dreamtech to science fiction readers seeking exciting new concepts, fast-paced writing, and epic settings with plenty of danger and intrigue in every chapter.