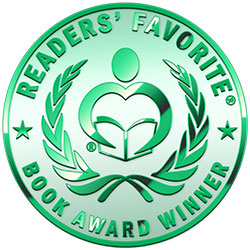 Reviewed by Michelle Stanley for Readers' Favorite
"What happens when the bully becomes the victim?" The Adventures of Bentley Hippo: Inspiring Children to be Kind is an animal storybook for children by Argyro Graphy. Bentley Hippo and his friends are excited that they're going on a school trip to the Annual Fair. Everyone enjoyed the bus driver's singing, except Toby the Elephant. Bentley and Jaxon were upset to see his sad face when other kids, including Marty the lion, teased him about his large size. As soon as they arrived at the fair, a kid grabbed Toby's glasses and ran away. Poor Toby couldn't see clearly without his glasses. Bentley told their teacher who promised to do something about the bullying. He and Jaxon wanted Toby to be happy so they went on the fun rides. While walking, they heard someone calling for help and saw Marty hiding behind a tree while kids were bullying him. Jaxon and Bentley decided to come to his rescue, but Toby was still angry with Marty. He wasn't sure if he wanted to help Marty at all.

The Adventures of Bentley Hippo: Inspiring Children to be Kind by Argyro Graphy is the second of five books in the Inspiring Children Collection. Bullying affects children in many ways and it's certainly not an issue that should be treated lightly. This storybook addresses the topic very nicely with lovable characters and realistic scenarios. Children will learn about the signs and types of bullying. Knowing how to defend themselves by standing up to mean persons is very important too. The artwork in this animal storybook is appealing. There are many lessons about being kind to others. Other books in this lovely theme-based educational collection inspire children to share and never give up. Parents and teachers can add this collection to their children's reading list.