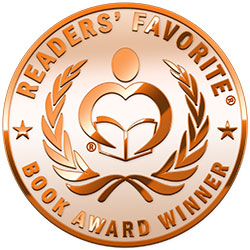 Reviewed by Kristie Ingerto for Readers' Favorite
"The Adventures of Penny and Tubs: The City on the Sea," written by Marcie May and Margaret Zerhusen and illustrated by Maggie Chamberlin, is a story that will transport young readers into dreams and the magic of them. Penny and her cat Tubs go on an adventure one night after they go to bed. While sleeping they visit the city on the sea and have all kinds of fun adventures. Penny and Tubs meet new friends with whom they play both under water and on playgrounds. After a short time of playing, they hear mother calling them for breakfast and share their adventure with her. Penny says that her mother believes it was just a dream, but to Penny and Tubs it was so real and they cannot wait to go back and visit that night when they once again close their eyes to go to sleep.

This is a beautiful book and one that children will enjoy reading time after time. The story is fun to read and written with vivid descriptions. The illustrations throughout the book go along perfectly with the story and are very vibrant, filled with details and fun to look at. I also love the music and songs that are incorporated throughout this story as this adds to the fun, upbeat style of the book. This book will be an excellent one to share with children as a bedtime story that will also encourage a follow-up discussion the next morning at breakfast about what was dreamed about the night before.