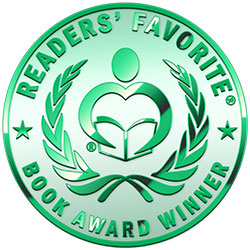 Reviewed by Jack Magnus for Readers' Favorite
The Adventures of PJ and Split Pea: Vols. I-III is 3-volume collection of humorous adventure stories for young readers written by S.D. Moore and illustrated by Bobbi Switzer. PJ was the smallest kid in his class, and he sometimes got teased about that by his classmates. His dad was also away quite a bit lately for business, which had been getting PJ down, but PJ's mom had the perfect idea for making her little guy smile again. They were going to Mr. Peppy's Pet Store to pick out a pet for him, and he would be able to choose whatever type of pet he'd like. Once they got there, his mom and Mr. Peppy started talking, and PJ wandered around the store considering who he would take home. A goldfish? Nah, you can't really do much playing outdoors with a fish, and a guinea pig was an awful lot like a rat which his mom hates. A dog would be kind of cool, but PJ remembered what his mom said about the responsibilities involved in taking care of a dog. Then PJ heard a voice call his name -- it was a parrot. Mr. Peppy explained that his name was Split Pea, a name the bird earned both for his coloring and the split in his wing feathers from having been caught out in a storm. PJ knew almost instantly that Split Pea was the perfect pet and best friend for him. They left Mr. Peppy's together and proceeded to go off on adventures.

S.D. Moore's collection of humorous adventure stories for early readers, The Adventures of PJ and Split Pea: Vols. I-III, is a grand selection for early readers, but it's also one of those books that you're going to want to share with younger children at story time. It might even spur some reluctant readers to start trying reading books on their own. Moore's stories are silly and fun, filled with the kinds of things that get kids, and some adults, giggling, such as using stinky socks to cover up the gaps in Split Pea's wings (which didn't work) and following as PJ tries to borrow false teeth for his class photo. Bobbi Switzer's illustrations are awesome and give these stories a graphic novel feel. They're brightly colored, hilarious and beautifully showcase the growing friendship between PJ and Split Pea. Moore includes a Bonus Activity Book at the end of the stories which includes a word search, pages from the stories to color, and a maze. The Adventures of PJ and Split Pea: Vols. I-III is most highly recommended.