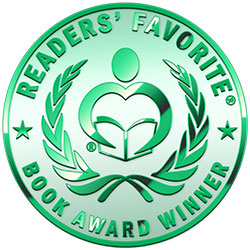 Reviewed by Ruffina Oserio for Readers' Favorite
The Ailing Nation: Lessons from the Bedside for America's Leaders by Nate Link, MD makes a bold, startling, yet obvious claim: America is chronically sick and dying. This is an observation that the author doesn't take lightly, for he demonstrates with historical facts the signs of a crippled economy, America's weakened ability to influence and shape global events, and the collapse of democratic institutions. In this book, the author shares interesting and thought-provoking stories from patients with diverse backgrounds, unique situations and profiles. and draws lessons from these stories that can be applied to the national healing experience. This is a book by an experienced medical professional, providing tools that can be used to diagnose and systemically cure the chronic illness that plagues contemporary American society.

The Ailing Nation is practical and filled with common-sense solutions, and readers will enjoy how the author discusses the concepts of "just culture" and "evidence-based decision making" and how to use them in leadership to address the problems America faces today. In this book, readers understand what makes a great leader. Nate Link defines a systematic approach to resolving problems and illustrates why it is important to face the facts of the diagnosis, execute a plan, and respect the truth. The book explores the place of compassion, acceptance, and coalescence in the kind of leadership that is capable of restoring the nation's health. But what is most important is how to set the pace for full recovery, complete healing, and prosperity.

The lessons are evident in the author's work while treating different kinds of patients and readers will find powerful lessons in stories of patients like Juan riddled with AIDS, Gerry the accountant with memory problems, and Thomas. The Ailing Nation: Lessons from the Bedside for America's Leaders proposes a path to healing and recovery that should not only be read but studied and discussed. It is illuminating, packed with insights, and has the potential to transform America into something better.