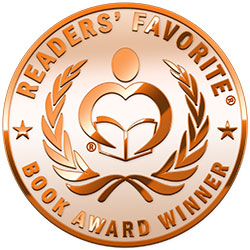 Reviewed by Pikasho Deka for Readers' Favorite
The Apprentice of Buchenwald is a true World War II story of a Jewish family trying to navigate life under the Nazi regime. Oren Schneider lost his father at an early age and grew up listening to the stories of his grandfather's life during the war. As a teenager, his grandfather Alexander Rosenberg was an avid collector of stamps, growing up in a privileged home on the outskirts of a Slovakian town in the late 1930s. After the Slovakian Gestapo started rounding up Jews for the Nazi regime, the Rosenbergs had no choice but to leave their home and assume false identities for life elsewhere. But a cruel twist of fate put Alexander and his father into the largest concentration camp, Buchenwald, in Germany, where the father and son duo had to survive each day at a time.

Author Oren Schneider shares the horrors and sacrifices of the victims of Nazi Germany with this heartbreaking true story of his own family. The Apprentice of Buchenwald is a tale that celebrates the resilient spirit of humans against adversity and showcases how a combination of the will to survive and indomitable courage can sometimes provide people with tools to overcome even the direst of circumstances. This is a very personal and intimate story about war, family, and the fight to survive. Schneider never holds back and gives an honest and authentic glimpse into war and its devastating ramifications. I found Alexander's story truly moving and poignant, and I feel it couldn't be more relevant to our times with the recent rise of fascist ideologies all over the world. Highly recommended.