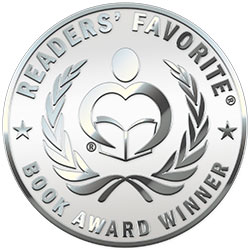 Reviewed by Peggy Jo Wipf for Readers' Favorite
Espionage, treason, and romance make The Baron's Daughter (The Beckett Files, Book 6) an enticing read. Laura Beers masters the mystique in British historical romance and adds this to her portfolio of books in the genre. Miss Josette is fulfilling a passion in her life, helping the girls who live in the slums of London. As the headmistress in a girls' school, she can give them skills that enable them to support themselves. Lord Morgan Easton is a British spy and is commissioned to identify and arrest the French spy, Genet. His first assignment is to convince Josette to pose as his wife and to accompany him to a house party, which they confirm Genet will attend. Morgan and Josette already have a history of working together, but their attraction commonly causes sparks that threaten to end their friendship, the mission, and the safety of their country.
 
Laura Beers created a unique series around spies that walked among the noble gentry in The Beckett Files. The sixth book in this series, The Baron's Daughter is centered on an evil plot to unseat the king, kill the prince, and prepare the way for an exiled emperor to step in to reign. As the story unfolds, the complexity of Morgan and Josette's relationship is tested, adding an intricate level to the plot. The author amazingly adds one dilemma after another, while keeping the identity of the French spy a mystery. As the plot develops, the author skillfully draws all the threads together, creating an exceptional novel. After finishing this impressive book, I found several more from this author that sounded just as enticing.