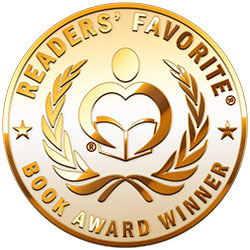 Reviewed by Kristen Van Kampen (Teen Reviewer) for Readers' Favorite
The Blue Witch (Witches of Orkney, Book One) by Alane Adams is a stunning fantasy story about a young witch named Abigail. Her first year at Tarkana Witch Academy is not going her way. A girl named Endera and her friends have been making Abigail's life miserable, and she still hasn't gotten her powers, making her wonder if she's a glitch-witch. However, when a dangerous encounter with a sneevil forces her to use magic to save herself, she realizes that her witchfire is blue, not green as everyone else's is. Together with her friends, she tries to figure out why, but when she accidentally sends three fellow students to the Netherworld, she has to save them, or she will be kicked out of the coven.

I really, really enjoyed reading The Blue Witch (Witches of Orkney, Book One) by Alane Adams. The story is very gripping and draws readers in with its entertaining plot, loveable characters, and intriguing setting. The story is very exciting, filled with action and suspense. The book is entirely entertaining and is sure to make the reader want to keep reading. Abigail is a great protagonist and is someone readers will root for. The characters are all well written and complex, with hidden motives that are revealed as the story progresses. The setting is magical (literally and metaphorically), and is very well described. I was hooked by the first page and didn't want to put the book down until I reached the end. The occasional pictures are well drawn and are a nice touch. I would most definitely recommend this book.