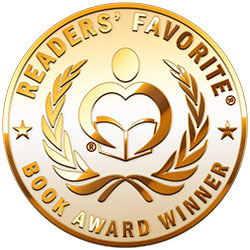 Reviewed by Cassie Widjaja for Readers' Favorite
The Boy Behind the China Cabinet by Paul LaGreca is a beautiful memoir about one man's journey in coming to terms with himself. Born into a large Italian family living in the Bronx, Paul has been raised the Catholic way all his life. Paul begins the book by recounting his first personal encounter with God as a child, trying to find his way home on a cold night. Whether it's navigating an acting career as a Hollywood star or pursuing the life of a missionary in the Sacred Heart Convent, Paul weaves a memorable story of self-discovery and faith. Filled with engaging stories about the Hollywood elite, meeting Mother Teresa, and persevering in troubled times, this memoir will inspire you.

Memoirs can be pretty hit-or-miss, depending on the author. I am happy to say that Paul LaGreca hit the ball out of the park with The Boy Behind the China Cabinet. His life story is unique, and Paul's charming, genuine voice shines through his storytelling. Paul has a way of conveying the emotions he felt at the time, allowing the reader to connect emotionally to his story. I sympathized with him when he struggled to adjust to life in a convent, separated from his family. When I read this book, I remembered thinking how God could use our worst moments to further His purpose. Because of the pain of watching his brother spiral into drug addiction, Paul grew to deeply love the drug addicts he served at the Queen of Peace soup kitchen. For those still finding their life's purpose, The Boy Behind the China Cabinet is the book is for you!