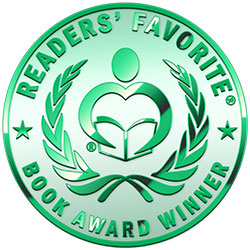 Reviewed by Joe Wisinski for Readers' Favorite
The Buddha and the Bee: Biking Through America's Forgotten Roadways on a Journey of Discovery by Cory Mortensen is the story of a bicycle ride from Minnesota to California. Mortensen started without much planning, expecting a mostly trouble-free ride. But along the way he faced broiling heat, freezing cold, being chased by dogs, innumerable flat tires, and more. Although he was often lonely and sometimes lacked the motivation to keep going, he finished his ride in only 34 days. A map and chart at the beginning of the book show the route of the ride, broken down by day. Each chapter begins with where he rode that day and the distance he covered. This book is more than a day-by-day account of a bike ride. Mortensen mixes in the history and geography of places he biked, along with some photos. He finished his ride, in his words, as "no longer the person I was less than a month before."

The Buddha and the Bee captured me from the first paragraph. Author Cory Mortensen flashes forward to write about a terrifying bicycle ride across a bridge in California with two semi-trailers bearing down on him. From there and throughout the book I thoroughly enjoyed Mortensen's accounts of his day-to-day adventures, especially his encounters with the people he met. Mortensen is a talented writer; I felt like he was talking to me instead of me reading a book. I highly recommend this book to anyone who wants an entertaining tale of adventure, courage, and perseverance. It's especially valuable to anyone who might be thinking about a similar ride, or even a day trip on a bike, but even non-bikers will delight in a superbly told story.