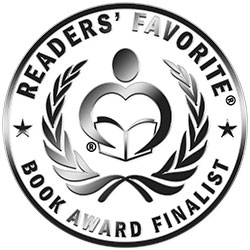 Reviewed by Lit Amri for Readers' Favorite
It's supposed to be another mundane working day for 46-year-old Doug, a driver for the Greyhound bus company. There's no more spark in his eight-year marriage and the overworked man is tired of fulfilling his luxury-hungry wife's demands. However, his day is about to change when a young man named Devon boards his bus. Devon has a mission to fulfill; he's going to change the course of the route and take Doug, including the rest of the people on the bus, for a ride. Hilarious but emotional at the same time, Joanie Chevalier's The Bus Ride: A Zany Busnapping Adventure is the tale of an unexpected life-changing experience for passengers of bus No. 255 as their fates are intertwined, whether they like it or not.

As quirky as the story is, the diverse characters are definitely the main driving force for Joanie Chevalier's The Bus Ride. I personally know several overworked and unhappy 'Dougs', and bus hijacker Devon is easy to root for despite his desperation and lack of judgment. A woman named Gloria is almost like a Zen existence for everyone on board, and young rebel Autumn and Frankie's story - as well as the reason for them to be on the bus - is poignant. I gravitated towards another passenger, Dave, and the surprising twist on this 'Spyman's' identity is ingenious. With its multifaceted plot deftly developed and paced, this Zany Busnapping Adventure is an entertaining and uplifting contemporary tale about ordinary people experiencing extraordinary camaraderie in trying times. A commendable novella from Chevalier.