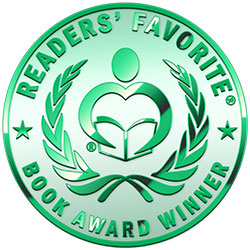 Reviewed by Michelle Robertson for Readers' Favorite
Most people know about the events and historically documented occurrences of African Americans in the United States as they went from slaves to being free citizens. That, however, is far from all that transpired. The black people of the United States, during the birth of the country and up through the time line, had not had a simple and easy time gaining their "true" freedoms and rights as human beings. Come read about the emotional, trying, disturbing, and heartbreaking times African Americans experienced in gaining their freedom and respect as human beings, and the incredible courage, perseverance, and grit they had when racial issues arose not only among average citizens, but also within the government and media of the United States.

The Capacity To Believe: Race, Media and Politics In The American South by Marcus W. Williams is an incredible time line of historical events, accounts, and experiences pertaining to racial issues in African American culture. Readers can expect much factual information relating to the life of African Americans, from the time of slavery up through present day. Author Marcus W. Williams touches your mind, heart, and soul with the way he presents the information to readers. The text is laid out and written in a very personable and descriptive way, and a reader will feel raw emotion as they read through the historical time line of events of American and black people, especially in the southern states. The Capacity to Believe is not for the faint hearted, although everyone should read this book to gain knowledge of what their fellow African American citizens of the past, or ancestors, had to overcome and mentally work through just to be perceived as "normal" members of society.