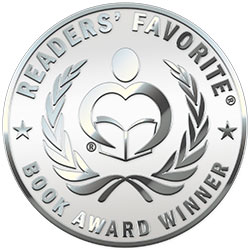 Reviewed by Christian Sia for Readers' Favorite
The Cat Who Ate His Tail by Jacqueline Simon Gunn is a heartwarming and unusual story of love that will thrill cat lovers. Sneakers is a cat, a big one, "think tiger cubbish." He has had his fair share of suffering and has known the worse form of loneliness. His memories of abandonment leave him frustrated and utterly unwanted. Abandoned by his former owner, he finds himself - through unusual circumstances - in the home of a human "who studied and listened to other humans," a psychologist who struggles in her relationship. In this book, the cat shares the woman's anxiety, her fears and how she deals with emotional pain. Sneakers describes the love life of the psychologist and makes stunning observations in a story that eventually leads to love and healing and a twist that is intriguing.

That this story is told by a cat is one of the things that augment the humor and make it a great read. The author gets into the mind of the protagonist, an animal, and explores the levels of pain he experiences. His memories aren't the best and it is interesting how vividly the narrator shares these memories: "The box reminded me of when I was held captive in a cage for many moons as a kitten, which always invited the memories of my early abandonment and the loss of my biological mother. As if that wasn't enough to exacerbate my anxiety, every time she put me in that box, something bad happened to me." The story evokes a deep sense of pathos and compels the reader to look at the protagonist with sympathy. Jacqueline Simon Gunn's use of anthropomorphism is very deft and it allows the reader to connect with the cat. The Cat Who Ate His Tail is skillfully plotted and written in beautiful prose. Filled with humor, the story is engaging and has the potential to change the way we look and treat animals. A gorgeous treat for fans of cats and domestic animals.