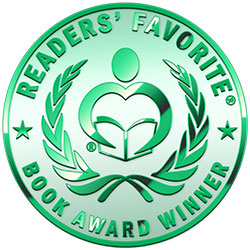 Reviewed by Maria Victoria Beltran for Readers' Favorite
The Chest of Visions: New Pathways 'Cross Broken Highways by Tim Ferguson is a young adult Christian science fiction novel that is set in two parallel worlds or universes. The story is told partly through an exchange of letters between personalities from our universe and the universe called Caperston where Mattpaul comes from. He is dead and his death has ignited a fire that keeps on fuelling the developing turmoil in Caperston. As conflicts over its archaic rule lead to Chihaysu speaking out against the ruler Pontos's decree that Mattpaul's sister should marry against her will, the mountain people rebel against the valley people of Caperston, and things are out of control.

The Chest of Visions: New Pathways 'Cross Broken Highways by Tim Ferguson is an intriguing read as it is set largely in a different universe. Tim Ferguson's imagination unravels in every chapter of the novel and it is indeed very fertile. Based on the premise that 14 billion years ago, a gravity-defying force resulted in the creation of two identical universes, the novel entertains as well as informs. The sequel to The Chest of Visions: Secrets of Caperston, it surprisingly has many twists and turns considering the number of pages. The heady turn of events and the numerous characters are easy to follow though because Ferguson is consistent and does not veer away from the message for young readers. Without sounding preachy, and without too many words, the story's theme comes out loud and clear and this is what makes the novel unforgettable.