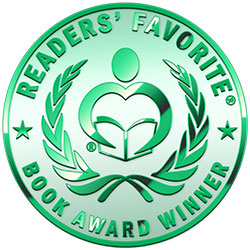 Reviewed by Risah Salazar for Readers' Favorite
With Christmas just around the corner, Courtney Winston, an accountant who sidelines as a writer, definitely feels the pressure – she needs to finish her revisions by the first of January. The problem is, the editor and the publisher are not simply asking her to tweak things; they are completely changing everything! Even with a heavy heart, she follows the advice of her agent and goes on with it. She ditches her family's Christmas celebration and books a remote cabin where she can be alone to concentrate on her novel. What she doesn't know is that the peace and quiet she's asking for is not going to happen – not in this cabin.

Alexandrea Weis's The Christmas Spirit is a one-of-a-kind paranormal romance story. There's a good balance between heart-wrenching drama and light comedy. Most of the lines are sure to put a smile on the reader's face. The fast pace is consistent and the suspense is wild, making the book unputdownable. A few elements in the story are predictable but that's nothing compared to the whole lot more that will keep everyone guessing. The comforting falling action is a wonderful match to the nerve-racking build-up and climax. There are no loose ends and that twist at the end is just priceless. This is one of those books that can be made into a blockbuster movie. Courtney's character is fantastic – she is complex but relatable; vulnerable but strong. It's amazing how she and Peter attract and connect with each other. The excitement of reading this book does not change whether it is read around the Christmas season or not.