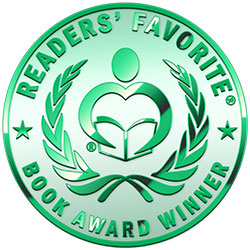 Reviewed by Liz Konkel for Readers' Favorite
The Clan Calling: Chronicle Two – Sadie by Wendy Terrien is part of the Adventures of Jason Lex series. Sadie's life is just getting back to normal when her best friend, Jason, and his uncle suddenly take off for London and her grandmother becomes mysteriously ill. Her grandmother insists everything is fine, but how can everything be fine if she's sleeping all the time and having nightmares? When a stranger shows up, a devastating family secret is revealed and forces Sadie to deal with a new reality. When everyone seemingly starts to fall asleep around her, she begins to question if she's the cause. Turning to Jason's old friend, Brandon, for help, the two dig into her family's past and find help from a surprising source.

Sadie's story balances out Jason's journey in The League of Governors, revealing what happened while he's in London. Wendy Terrien works in the same beginning and end as Jason's story, tying the two together and allowing for a chance to see both sides of this one larger story. Sadie goes through an emotional journey that revolves around her family and secrets that change the way she views everything, even herself. She has to learn how to accept who her family is now that she knows their startling secret, which is something she never thought was possible. She has a moment where she spirals, feeling like everything is her fault and that she's a monster, but slowly she learns how these secrets really change her. She has a deeply personal journey of self discovery, as she searches for her voice and her role in this new family she's discovered. Sadie has a lot to navigate with everything seeming to be all on her shoulders, with this whole family she didn't know anything about suddenly expecting her to make this decision that will change their future. She's also dealing with being a teenager with a potential crush and wondering why her best friend hasn't responded to any of her messages.

Sadie's story has several moments where she's feeling alone and taking a majority of the responsibility on herself. When her grandmother is sick, she's terrified of being left alone and so makes a lot of decisions on her own on how to handle everything. She has a strong protective instinct and doesn't cower away from anything when her grandmother is threatened. Over time she realizes she has this deeper bond with Jason's family, which helps her with the decisions she'll need to make going forward after the end of this journey. The Clan Calling is an emotional journey of self-discovery, focusing on the power and bond of family.