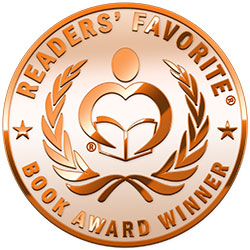 Reviewed by Sherri Fulmer Moorer for Readers' Favorite
Sister Veronica Angelica never expected to find a dead body in the Catholic Hostel next to her convent. What was more shocking was that she wasn't allowed to call the police and was even asked to try to cover up the murder via a "private internal investigation." Alarmed at the response, Sister Veronica does some sleuthing of her own. She discovers that the young man who was murdered was planning to reveal a secret to her that day; a secret that he ultimately died for. Desperate, confused, and conflicted, she turns to a reporter who recently visited the convent to interview the sisters for an article that she was planning. When the reporter reveals that she was investigating the secret that the young man was about to reveal, Sister Veronica finds herself in the middle of a mystery woven by scandal, lies, and crime in the Catholic church. Can she stay alive long enough to unravel this mystery? The Convent by Sarah Sheridan is a thrilling mystery that will keep you reading long past your bedtime.

I enjoyed this novel because it's a compelling, gripping mystery. Sister Veronica is a character that you'll like from page one because she's so real, witty, and intelligent. This nun doesn't live with any misplaced notions of perfection in the convent's church but still finds herself shocked by the level of corruption in the world she lives in. I love how she's wise enough to seek help from a reporter who likes and respects her enough to join her on this adventure despite living a very different lifestyle. Sarah Sheridan's The Convent is an excellent mystery that will keep you intrigued and entertained with fast-paced action, mystery, compelling characters, and even a bit of romance. A highly recommended read.