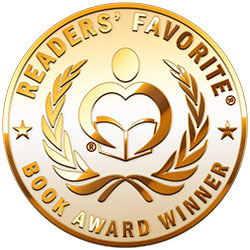 Reviewed by Anne-Marie Reynolds for Readers' Favorite
The Death Mask Murders by Gabriel Farago is the seventh book in the Jack Rogan Mysteries series. Jack Rogan is planning a holiday but it doesn't take long before he is dragged right into another mystery. Maurice Landru is a convicted killer, currently serving time in Paris. He wants help proving he is innocent and Rogan jumps at the chance. Teaming up with criminal profiler Francesca Bartolli, socialite Mademoiselle Darrieux, and a retired French police officer called Claude Dupre, Rogan finds himself in the middle of a dangerous game of high-stakes cyber gambling. As the danger rises, he has to face an evil genius who kills without a second thought and wants victory, no matter what the cost. Rogan's journey to the truth is one of violence, death, and a cursed Incan burial mask that must be retrieved at all costs. Can he get to it in time or will everything he believes in be destroyed forever?

The Death Mask Murders by Gabriel Farago is part of a series - I haven't read any of the others but I don't feel I missed out on anything in this book. However, like any series, the books are best read in order to get the full picture, especially where the main protagonist is concerned. This story is a real action-packed thriller with plenty of twists and turns to keep you reading. The past and the present collide in a gloriously written, entertaining mystery story, with well-researched historical content entwining seamlessly with the present-day. The characters are wonderfully developed, real people with their own stories to tell and incredibly likable. This is a fast-paced story that will grip you from the first to the last page, one of the best-written murder mystery thrillers I have ever read. I highly recommend it to anyone who wants a great story to lose themselves in.