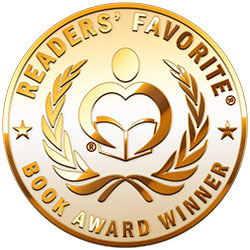 Reviewed by Edilyn Trinidad for Readers' Favorite
Susan McCauley's The Devil's Tree is a terrifying tale that follows Kaitlyn and Dylan. Despite her misgivings and general disbelief in the supernatural, Kaitlyn was convinced to go on an adventure with her boyfriend Hunter and friends Dylan and Keisha. Unfortunately for the group, there are things better left unknown and this cost them the lives of two of their friends. But even death is not the end as both Dylan and Kaitlyn were haunted by their friends' spirits begging for help. This story is not just a cautionary tale about respecting unseen forces but also tackles the grim reality a lot of youngsters have to face daily. It is also about facing one's fears. The Devil's Tree is a gripping page-turner that will surely capture the reader's imagination!

I loved The Devil's Tree by Susan McCauley! It's not just a horror story but also about some social issues that still exist even to this day. Kaitlyn's and Dylan's characters are not the typical shallow teenagers in horror flicks but have depth and complexities. I'm sure a lot of people will be able to relate to their struggles. This story is ripe with history and terrifying encounters with the supernatural. In this modern world, it is easy to ignore older people's stories as superstition, but The Devil's Tree will make you wonder where we go when we die. Just don't make the mistake I made of reading this at night! It's a page-turner that I finished in one sitting but it resulted in a sleepless night. Horror fans will definitely love this one!