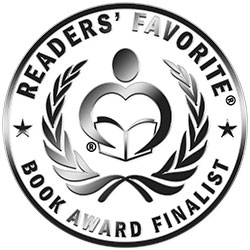 Reviewed by Jon Michael Miller for Readers' Favorite
The Doctor's Dilemma: Short Stories by Daly Walker is a magnificent collection of stories about the vicissitudes of life and death as seen through the eyes of various physicians. Readers of the best works of literature will cherish these pieces. Mr. Walker is among the finest of writers, creating beauty out of the direst of circumstances. Keats wrote, "Beauty is truth; truth beauty…." Mr. Walker writes this wisdom. He realizes it is beauty that allows us to cherish life. His stories are about life-and-death medical conflicts and the salvation that love provides. Take for instance, the opening story of the collection where an old man is visited late in the night by a sheriff concerned about his welfare. They talk about old age, nature, and art as the old man recalls his wife and their sharing of nature's beauties. The deputy describes him as "independence, longevity and grit."

Most of the stories are seen from the viewpoint of aging and of nostalgic visions of the romantic past, especially the transcendent joy of earthly love. There's a retired volunteer doctor with a lesion on his cheek, all bandaged, as he helps a younger woman deal with a breast amputation, even a suggestion of love between them in the future. Then there's the horror of an army doctor in Afghanistan, the reunion of two lovers in Hong Kong during Vietnam; a young man's life-changing discovery of his lineage during his wistful visit to the family home; the dilemma of a physician during the pandemic of whether to resuscitate a possibly terminal patient; a couple languishing over the possibility of the wife's cancer returning. These are plot examples, but oh … the writing. Walker's character and setting descriptions are exquisite, and the structure of his stories sheer perfection, knowing exactly where to end, leaving the reader a bit breathless and pondering the future, exactly what Keats intimated by his famous words. Life's vicissitudes can be tragic but we are saved by its beauty. If you love art at its finest, do not miss The Doctor's Dilemma: Short Stories by Daly Walker.