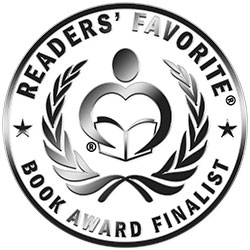 Reviewed by Caitlin Lyle Farley for Readers' Favorite
Max, the Australian Shepherd dog, is adopted into a family with two children. Although he loves his boy and his girl, the master and mistress don't seem to like him much. Never washed, never brushed, Max spends the next two years of his life pacing his small, barren yard and longing to play with his boy. His nights are fraught with the danger of raccoons while his days are lonely. When Max is hurt after defending himself against a vicious dog, the master takes him away. Max gets his first bath at the shelter, and eventually is taken into a home with a kind mistress, two other dogs, three cats and a pair of parakeets. As Max slowly regains his health and trust in humans, he learns that this loving home might be just another temporary stop in his life.

The Dog at the Gate: How a Throwaway Dog Becomes Special is a modern, canine version of Black Beauty that's also reminiscent of Nop's Trials and The Call of the Wild. This book is a gut-wrenching combination of sadness and triumph and you may want to keep the tissues handy. As with many books in this genre, The Dog at the Gate reveals the unjust and careless manner in which humans so often treat their animals. This novel focuses more on purposeful neglect and cruelty than that born of ignorance, while also hinting at the association that people who are cruel to animals tend to be cruel to each other too. Author Sunny Weber writes with a clean, uncomplicated style. Every chapter has a charming illustration at the beginning that highlights a scene from the following chapter. The Dog at the Gate is an addictive and emotional adventure that will appeal to readers of all ages. I highly recommend it for anyone who enjoys books told from an animal's point of view.