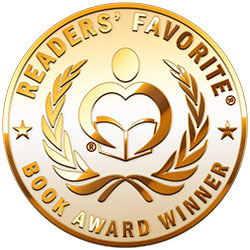 Reviewed by Anna del C. Dye for Readers' Favorite
The first thing that I liked about this book was the Affirmations for Wealth Building found on the first pages. I know them to be true, for I have used them in my life. They are powerful views of the changes we can implement in our lives.

The other things I like are the different homework exercise sprinkled around throughout the book so you can learn hands on.

We all have a reason why we used money the way we do. I know what it is to be hungry so my pantry has a year's supply of food, because I don't want ever to run out. A person who never had new shoes in his or her early life will have shoes coming out of their ears and spend a lot of their money on shoes.

Julie shows us the many faces of why we use money the way we do. She has demonstrated that we need to manage our finances according to our own circumstances. My case will be different than yours therefore the result or application of the principles will also be varied.

Julie wrote a great book in how to understand your reasoning about money and show you the different things you can benefit from no matter what your life's path. I found that Building Wealth from the Inside Out is a well-written easy book that could change your life's outlook forever. I recommended this book to everyone, it is clear, enlightening and fun to read.