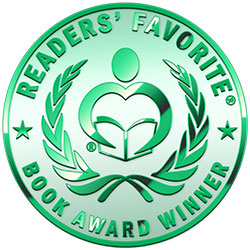 Reviewed by Christian Sia for Readers' Favorite
The Engine Woman's Light by Laurel Anne Hill is a coming of age story with strong characters and an adventure that is as action-packed as it is mesmerizing. It is 1894 and an alternate world in California. Fifteen-year-old Juanita gets a vision in which a long-dead captain entrusts her with the mission to protect the people. She is to prevent people from boarding the trains to an asylum — the only way to stop a sinister plot by the director of the institution. Follow her on a gritty journey as she sets out to fight evil, disrupting the railroad and tapping into her ancestry to find strength and inspiration. But can her world survive the shock of secrets she'll learn and the moral question of having to kill in order to save the innocent? A tale of love and loss, of loyalty and redemption, filled with mature themes.

Laurel Anne Hill has a great gift for character. I enjoyed the way the protagonist is developed. She is imagined with deep layers of complexity, and this helps a lot with the internal conflict that takes place within her. The themes of love, loss, inhumanity, and many more are skillfully written into the story. The narrative leaves the reader feeling as though they were in a dream world, having an adventure with powerful characters. The story is fast paced, filled with action, and featuring the kind of suspense that gets the reader engrossed in the story, wanting to know what happens next to the characters. The Engine Woman's Light is ingeniously plotted, a gripping story with a setting that reflects the eeriness of a dreamworld.