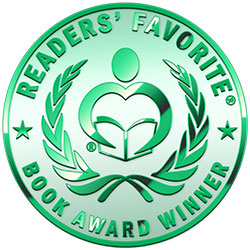 Reviewed by Mamta Madhavan for Readers' Favorite
The Fields: Our Journey through Medicine, Mission, Life, and Faith by Manh Dang is an uplifting and encouraging book compiled from the author's short Facebook posts over the years as an oncologist, and the insights in the book will uplift all those fighting cancers. The book gives awareness about how in life the most beautiful things are the simplest and these simple things are always precious gifts from above. The characters in the book are both from real life and fiction and are a good way to understand that no matter how difficult the battles in life, Jesus is always there to fight and die for eventual salvation.

Reading The Fields is a good way to embrace and cherish the little things. It is a human tendency to often ignore the small and simpler things in life and it is important to make an effort to reach out to those who are different and find a common purpose. Manh Dang's experience and the stories shared are a good way to make readers have a different perspective on life's wisdom, nature, missions, and medicine. The inspiration, motivation, encouragement, and insights in the book will help readers appreciate life and everything they have around them, and look at everything positively. Books like this need to be read and kept on bookshelves because they can be used as a tool to motivate and encourage readers when things are dark. There is something very heartwarming and honest about the author's deep reflections on life that will help readers see the gifts and freedoms they enjoy without realizing how they have been taking them for granted.