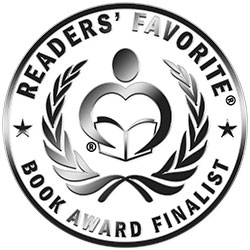 Reviewed by Divine Zape for Readers' Favorite
The Financially Independent Millennial: How I Became a Millionaire in My Thirties by Rick Orford is a nonfiction business book written for millennials, a book that teaches readers ground-breaking tricks to reach financial freedom before they become forty. In this book, the author explores what it means to be poor and how poverty can become an instrument, a tool that propels readers towards wealth. The author shares insights and tips used by those who have been successful and offers fresh takes on how to succeed in the real estate business and what it takes to build and sell a business. There are also insights and advice on how to successfully invest in the stock market.

Rick Orford has written a book filled with actionable steps that readers can take to create wealth, take control of their cash flow, and determine the best way to increase their business. From being smart in borrowing money to spending like the rich, the author fills the pages of this book with a lot of wisdom and insight, and while it focuses on unveiling opportunities for financial growth, it also warns readers against habits that hinder their financial growth. The writing is simple and the voice is bold. This book is filled with personal stories. I was hooked when the author said: "I'll share my successes and failures, what I learned along the way, and what did and didn't work. This will illuminate the path I took to gain financial independence. My unique selling point is that I've been where you are." The Financially Independent Millennial: How I Became a Millionaire in My Thirties offers a lot for readers who want to grow their wealth and gain financial freedom.