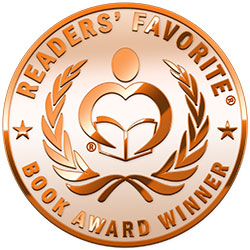 Reviewed by Divine Zape for Readers' Favorite
The Freedom Challenge: 60 Days to Untie the Cords That Bind You by Dawn Scott Damon offers tools to claim inner freedom and create a life of purpose and happiness. The author starts with a powerful premise — that we are freed by Jesus. But do we really enjoy the spiritual freedom won for us by Jesus Christ? Commenting on the reality of pain, of the prisons we find ourselves in, and the negative labels that define our lives, the author uses biblical teachings to show readers how to win and enjoy the freedom of the children of God. Right from the introduction the author shares a startling truth, one that resonated with me and one that works like an affirmation: "I am who God says I am. This is what the Bible tells me, but I haven't believed this truth or lived it. I believe I'm who people say I am. I believe I'm who I say I am. And I believe I'm who Satan says I am." She doesn't stop there: "I've lived my life bound by negative labels, false limitations, and lies spoken by Satan, others, and myself."

In this book, Dawn Scott Damon takes readers on an interactive journey, confronting them with biblical truths that reveal the cords of bondage and showing how negative beliefs are formed and how they hinder believers from embracing a life of hope and the freedom of faith. This book gives readers the tools to develop a new, healthy mindset, get a fresh perspective on life, and move towards a better future with hope and confidence. Each chapter is followed by a series of questions that push readers to reevaluate their life, take an introspective look at their life and untie a cord that binds them. This book is designed to empower readers to take control of their lives. Written in a conversational style and in language that is accessible, The Freedom Challenge is your companion to designing the life God intended for you and to the spiritual transformation that allows readers to take control of their destiny.