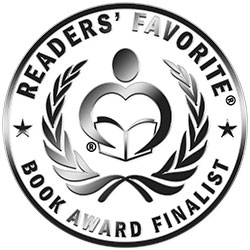 Reviewed by Jack Magnus for Readers' Favorite
The Friendship Bench is a children's picture book written by Whitney Dineen and illustrated by the students of Fir Grove and Oak Grove Elementary Schools in Albany, Oregon. Ella thought second grade was just perfect. Her teacher, Mrs. Fancy, was a fun and enthusiastic teacher who made learning an adventure. And, best of all, Bella, Ella's best friend, was in the same class, and they even got to sit next to each other. They enjoyed learning in class, and had loads of fun playing outside and exploring the schoolyard for fairy hideouts. One day, Ella was worried when Bella came to school with tears in her eyes. Bella had the saddest news for the two friends. Her family was moving away to Chicago. They wouldn't get to play and sit together in class anymore. When Bella left, Ella felt so alone without her friend, but Mrs. Fancy had an idea that would help put a smile on Ella's face again.

Whitney Dineen's children's picture book, The Friendship Bench, illustrates how kindness and caring can make a huge difference in a child's school-time experience. The idea for a Friendship Bench that Mrs. Fancy comes up with is marvelous. I was thrilled to read that both Oak Grove and Fir Grove Elementary Schools have actually added Friendship Benches to their playgrounds, and hope that the idea spreads to many other schools. I love this story and the spirit in which it's written, but the true stars of The Friendship Bench are the illustrators. There are dozens of original art works by children in kindergarten through fifth grade levels contained in this book. And while the pictures range according to the skill sets and ages of the artists, they are all brilliant and worth looking at quite carefully -- every single one. The artists chose colors that complement the themes of their work, and many pictures display the artist's instinctive grasp of perspective and shading as well as the ability to convey motion. Plan on spending some time enjoying the artwork, and there's a lot of it, and then hand out the construction paper and crayons after story time is over. This book will inspire new artists whenever and wherever it's read. The Friendship Bench is most highly recommended.