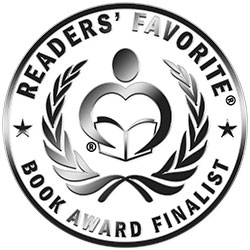 Reviewed by Susan Sewell for Readers' Favorite
While searching for his errant sister in America, an Irishman finds himself working for gangsters in the enthralling historical romance novel, The Gangster's Kiss (Love is a Dangerous Thing, Volume 1) by Ginger Ring. After his sister Eryn ran away to America, John O'Malley leaves Ireland to find her. When John stops to assist the County Judge, who is ill, and escorts him to the doctor, he impresses the Judge's son, the local Sheriff. Concerned for his sister Grace's safety, Sheriff Daniel offers John a job guarding her. Needing money to continue his search for Eryn, John accepts the position. Undeterred from his original objective, John watches over Grace while he continues his search for his missing sister. Can John protect Grace? Will his new responsibility to Grace ruin his chances of ever finding his sister?

Set in the late 1920s, The Gangster's Kiss (Love is a Dangerous Thing, Volume 1) by Ginger Ring is a suspenseful novel filled with romance and intrigue. I enjoyed the main protagonists' bantering and sparring as their relationship formed. Their forbidden romance added intensity and drama to the story. Grace's sympathy for John's mission was admirable, and their blossoming relationship was enchanting. The story flows smoothly, and while some aspects of the plot remain unfinished, it comes to a satisfying conclusion. Containing an entertaining plot combined with historical elements, interesting characters, and an intriguing storyline, this novel is bound to thrill fans of the Miss Fisher novels. I recommend this book to adult readers as it contains mature elements.