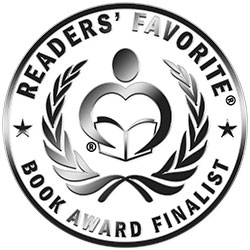 Reviewed by Michelle Stanley for Readers' Favorite
The Girl in Black Pajamas is a mystery by Chris Birdy. Bogie McGruder and Rose Jones are partners of R&B Investigations. When Tommy, an employee, is shot and his laptop disappears, they discover a hacker is trying to infiltrate their network. Rose's uncle Walter, a master hacker, assists them in tracking the source. While improving firewalls, they unearth a few murders that lead to the perpetrator whose current motives will devastate the financial institutions. Bogie also has other problems as his chatty, highly intelligent four-year-old daughter, Isabella, is determined to learn the Five-Point-Palm-Exploding-Heart technique she saw in Kill Bill Volume 2; and family members become entangled in a sex scandal that could ruin many lives, including law enforcement officers of the Palm Beach Sheriff's Office.

The Girl in Black Pajamas by Chris Birdy has a wonderful theme with interesting characters such as Isabella, who made my reading a delight. I liked the first few pages which started off with a bit of action. Chris Birdy developed a story that was not only suspenseful, but amusing too. It entailed a lot of good emotional drama taking place and the characters were so different from each other. The author showed how Bogie dealt with the numerous problems he encountered, while trying to keep his family together. He also focused on other persons who added spice to the story with their conversations and actions. I was entertained by The Girl in Black Pajamas and think it is a book worth reading.