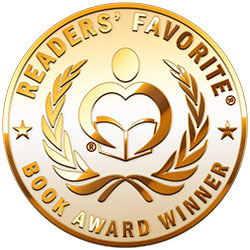 Reviewed by A. L. Peevey for Readers' Favorite
In Book II of D.E. Night's The Crowns of Croswald, The Girl With The Whispering Shadow, Ivy Lovely's adventures begin right at the end of the previous story. Ivy still has so much to learn, and despite the fact that the Dark Queen is looking for her, she wants to spend the summer with her best friend, Rebecca, whose family dwells in a castle. But, Ivy is troubled by a letter left behind by the scrivenist Derwin Edgar Night, whom she once freed. She must find her way to the hidden town of Belzebuthe, where she can hide from the Dark Queen, who wants her dead, and where she can also continue her quest to discover the next piece of the Kindred Stone. But, a shadowy presence has begun to haunt her. As time draws short, will she find what she needs?

D.E. Night gives us as much of an enchanting story in The Girl With The Whispering Shadow as she did in The Crowns of Croswald. This is an imaginative story with wonders and delights for readers at every turn. Croswald is about as fully conceived and realized as any of the other currently popular magical worlds without dumping too many details on us at once. This is one of the best put together books I have read in a while. The story advances from scene to scene smoothly. With her wide-eyed innocence, Ivy moves forward in her discovery of her natural magical ability and in her attempts to fulfill the destiny thrust upon her, in spite of her being mostly an untried teenager. This is an enjoyable read.